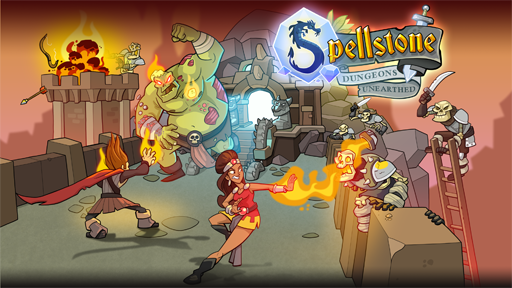 Development Studio: Synapse Games - Kongregate
Role: Project Lead / Senior Designer


Spellstone is a fantasy card game with beautiful hand-drawn art and rich lore! Collect hundreds of striking cards to battle through a compelling story to unravel the mystery of the Void. Capture Spellstones to unleash ancient and powerful creatures! However, there is dark magic at work on the island. Will you become a Hero or be consumed by the Void?

Spellstone holds a special place for me as it was a project I was brought on to lead in 2014. I oversaw its development until its launch in August of 2015. Since then I have managed a team of 7+ from multiple disciplines, working with in house members and remote contractors to deliver live servicing and content. My work on Spellstone spans from card and event design to project and team management. I work closely with analytics to make data driven decisions to drive engagement, retention, and most importantly fun. We deliver content and events on a weekly schedule that keeps the job interesting and fast paced.


Launch Trailer 1


Launch Trailer 2