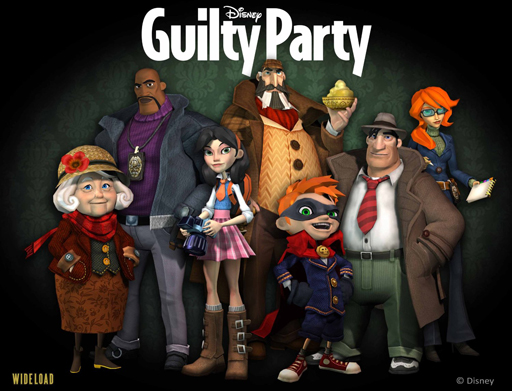 Development Studio: Wideload Games - Disney Interactive
Role: Quality Assurance


Guilty Party tells the tale of the Dickens Detective Agency as they solve crimes set in motion by the master criminal known as Mr. Valentine. Up to four players can solve crimes over the world to unlock the secrets of Mr. Valentine's grand scheme. Players step into the shoes of the Dickens family and work together to explore crime scenes and play mini-games to collect clues and interrogate suspects. Guilty Party transforms the Wii Remote into classic detective tools: a magnifying glass, a flashlight, a lock-pick, a fingerprint kit, and more. Players then discuss and piece together the clues in their detective notebooks to deduce the identity of the culprit.

During the development of Guilty Party my role was Quality Assurance. I was one of two QA members that were working daily in the studio on the most up to date builds of the game. My responsibilities included smoke testing, NOA Lot check tests, interfacing with Disney's centralized QA in California as well as general bug finding and regression. Because I was one of two QA members on site at the studio, much of my work also involved interfacing with team members to gather better information for the larger centralized team in California. Effectively I tried to minimalize the time team members spent communicating about bugs with QA testers across the country and consolidating information so that they could fix the issue quickly. My time spent in QA here taunt me lessons that I use daily in my role as a developer.


Sleuth Game Trailer
Developer Game Trailer
Full Game Playthrough